Colerful Bride
---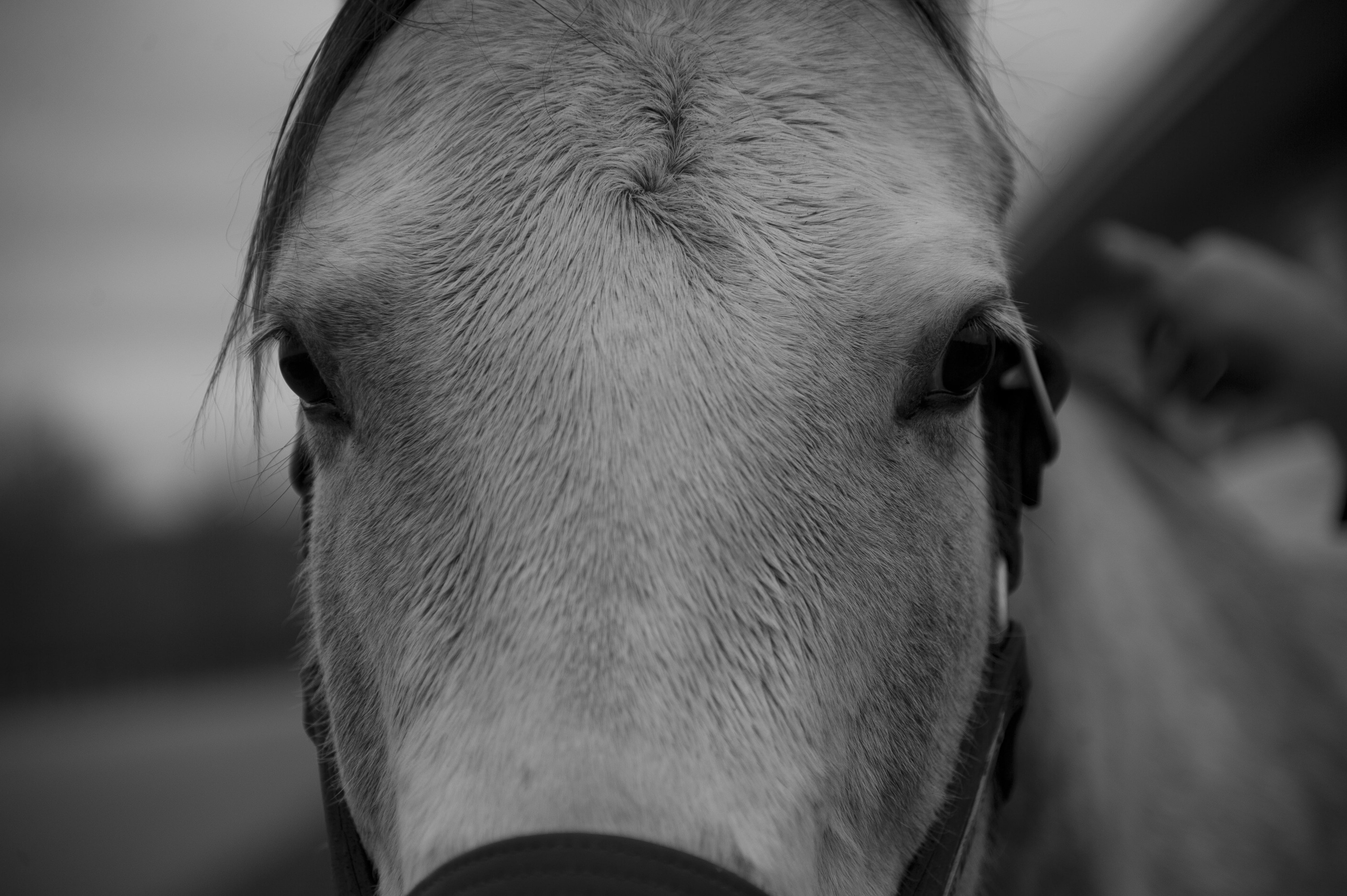 ---
Name: Colerfulbride
Personality: The Winner
Starts: 7
Firsts: 2
Seconds: 2
Thirds: 0
Earnings: $96,115
Earnings Per Start: $13,731
Birth Date: 2/7/2012
Birth Place: Iowa
Sex: Filly
Appearance: Gray / roan
Strength: Closer
Weakness: Drifts
---
---
COLERFUL BRIDE ON THE TRACK
The Fair Grounds in New Orleans is the third oldest racetrack in the country, first opening its doors in 1872. It's a track where trainers and owners come to race for bigger purses than the lower tier tracks around the Midwest and South.
In her second race, Colerful Bride loaded in the starting gate. She had been bred in Iowa, and had made the trip here to avenge her first loss, a fourth place finish in February, 2015. Early on, critics were wary. In training and her first start, she was missing something.
"She had no speed," one critic said.
At the Fair Grounds, a month later, she proved her critics wrong. According to the track report: "Colerful Bride settled while under some urging, went two then three wide early on the turn, moved to the four path near the five-sixteenths, rallied outside in upper stretch, drifted out a bit at the furlong marker, chased under a right-handed whip and got up late."
Colorful won by a nose, and her career was just getting started. For the next three races, all at Prairie Meadows, the track in her home state of Iowa, she would distinguish herself as a closer. Her only loss came when she was edged out by M B Prize, a local rival. But they'd face off again in the Bob Bryant Stakes, an annual race for Iowa-bred 3 year olds, and a battle of the best in the Hawkeye state.
By the end of May, the air was light and mild at the Prairie Grounds. Dressed in pink silks, Colerful, was off to strong start, but her nemesis M B Prize was already out in first.  
It was a duel until the final stretch. Colerful caught fire on the last furlong, going head to head and then galloping into the lead.  
Watch a video of the race here!
"And here's Colorful Bride to win the Bob Bryant, and wins it nicely!" the announcer exclaimed.
She earned $41,740 in purses, a career high. Colerful's momentum continued in August with a second place finish at the Iowa Breeders' Oaks, and with a strong overall racing record, she was retired.
---
---
BREEDING NOTES
Colerful is the leading favorite among The People's Horse mares, and for the following reasons. First, she is a stunner. With a regal gray coat and stunning flecks of red hair, Colerful is a breeder's dream considering the foal she'll deliver can carry some of her color. Good looks? Check.
Colerful also had a strong racing record. She was in the tougher races and earned more in prize winnings than the other mares. She's higher in class, without a doubt.
Colerful also has experience in the breeding shed. She delivered her first foal earlier this year to the stallion and popular, gritty horse Tiznow. So, her second foal, the breeder's preference, is due.
Colerful also an easy demeanor. Grooms report she's friendly and easy going.
Perhaps most important of all, Colerful has an edge in a category not often talked about but considered the most fundamental in determining the performance of a racehorse. It has nothing to do with races and parents, and we'll be sharing that report shortly.