The Equine Innovator
---
We met over beer cheese.
In the horse racing racing industry, Duncan Taylor and his brothers and staff at Taylor Made Farm are known as innovators, I was told. If there was ever a family that would understand the concept of The People's Horse and the impact it could have—not only on racing, but in building a new kind of community, insiders pointed us to Taylor Made Farm.
The farm itself had been on the cutting edge of all parts of the horse business. They'd modernized with technology, using a blend of video, real-time analysis and old school horsemanship to breed and stable some of the most winning horses in modern times. American Pharaoh, the Triple Crown Winner, spent time on Taylor Made Farm, along with countless others including Unbridled Song, a leading stallion.
The farm was about to receive, however, it's most notable horse to date. Bred for a modest $10,000 to first-time owners, California Chrome emerged to become one of the highest earning horses of his day, earning an incredible $14 million in earnings and inspiring a cult following. "Chromies," as they were called, united together behind a horse deemed The People's Champion.
Chrome was retiring to stud at Taylor Made, and the fit was natural. What better way to carry on the legacy of The People's Champion than have California Chrome sire the first crowdsourced racehorse? The People's Horse would ultimately carry on Chrome's rags-to-riches story. The storyline was a natural. Can the offspring fulfill the legacy of the father?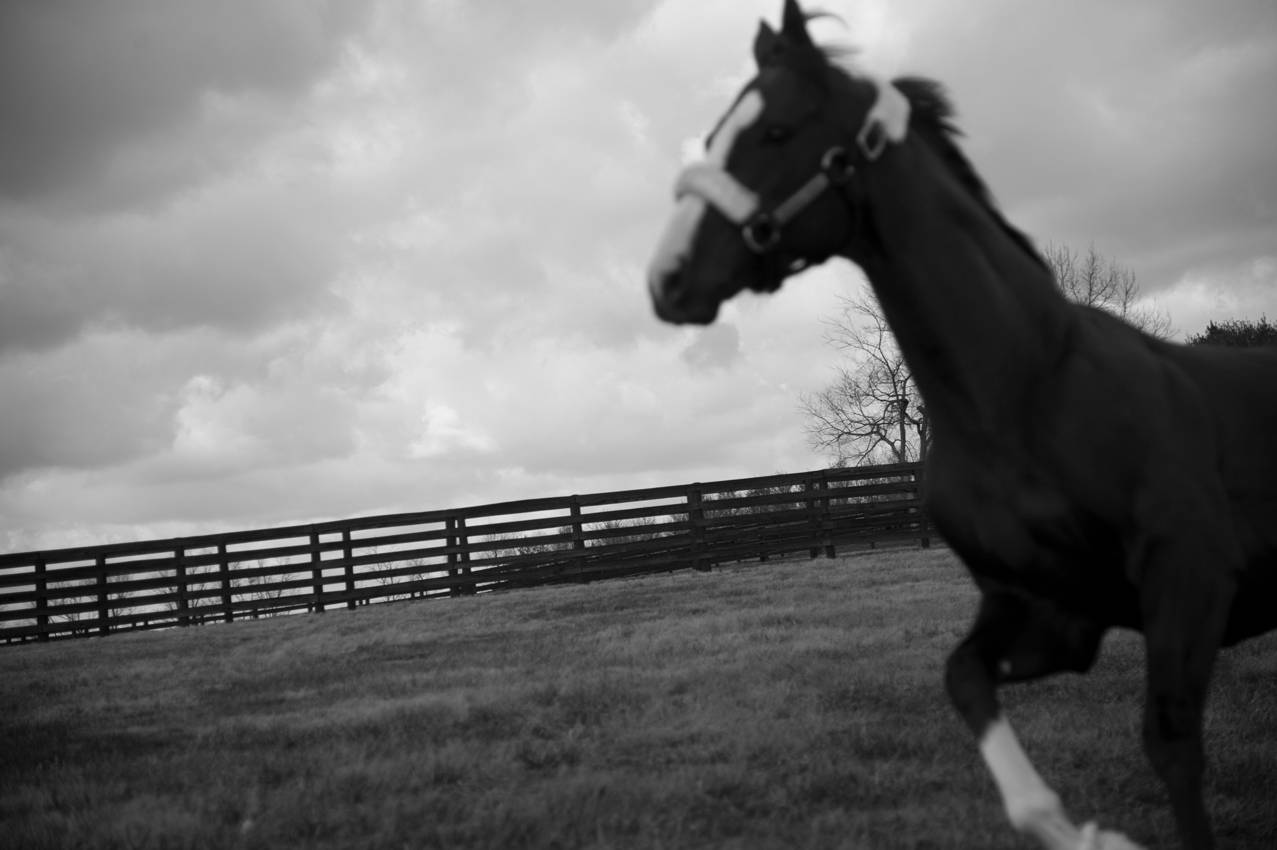 The challenges of launching a People's Horse were numerous.
Since its inception, the industry of horse racing has been geared around a single source of ownership. Not only are racehorses fantastically expensive to breed, race and maintain, but picking a path to the racetrack and all that goes into training a horse to win purses requires a combination of knowledge, experience and guts. A poor breeding choice, or simply bad luck, could set back an owner years and millions.
The modern form of crowdsourcing—that is, sharing ownership and financial risk— is not an entirely new concept in horse racing. Over the past few decades, racing partnerships or syndicates have become increasingly popular. For buy-ins that often range from $10,000 on, an aspiring owner can purchase a share in a horse and receive the perks of ownerships without heavy downside: access to the barns, choice seats, maybe even a return.
But the challenge of partnerships and the syndicate game is still cost. For many, a buy in of $10,000 or even lower is still a significant expense. What if there was a way to lower that cost? Instead of sharing a horse with ten partners, what if there was a way to share a horse with a thousand? Or five thousand? Or higher?
The idea challenged the concept of ownership itself. Why did owning something—or in this case, a piece of a horse—have to be so exclusive. What if ownership was inclusive, and The People's Horse became more than about a horse.
"Horses have always been messengers of hope," Duncan said back then, and seeding the central component of a revolutionary idea and partnership that stands to disrupt one of our oldest pastimes.
A new phase was born. The People's Horse would not only be the first crowdsourced racehorse, but the first to be bred. We had our stallion in the great California Chrome. But a stallion wasn't enough. Now, we needed to find him the perfect mate.
---