THE BIOMETRICS TEAM
Jeff Seder and Patti Miller consider themselves contrarians in the horse business. While many bloodstock agents, breeders and trainers look to pedigree and bloodlines to determine a horse's performance, Seder and Miller, who run the firm EQB Inc, look for other factors. Among high-tech elements like slow motion video to assess a horse's gait, the team also believes in biology. The size and nature of a horse's heart, they feel, is a primary indicator of what separates good from elite horses, along with other internal organs like the spleen.
Seder and Miller have a track record to base this opinion. After analyzing thousands of horses, they've used their database to help select the mother of American Pharoah, the most recent Triple Crown Winner, along with convincing owner Zayat Stables not to sell him.
Seder and Miller are members of The People's Horse project, and analyzed our three mares. Miller came to the farm with her ultrasound machine to measure their hearts, and produced in-depth reports on each to help guide us as we look to vote on a mare.
Seder and Miller have not had the chance to analyze Sea Mona, our mystery mare and replacement for Barbara Orr, who lost her foal earlier this year. In analyzing Colerful Bride and Sixtyfivenorth, the choice for them was clear: Colerfulbride. They liked the mare so much they gave her an "A+," noting she was far superior than Sixty, giving her a "B."
Below, you'll find copies of their reports and a detailed audio report of each mare. We interviewed Seder in his mobile operation unit in the parking lot of Keeneland during a sale this fall, and left this recording uncut. It's all part of our mission at True.Ink to allow our members to live the story, and be there with us on the journey of The People's Horse.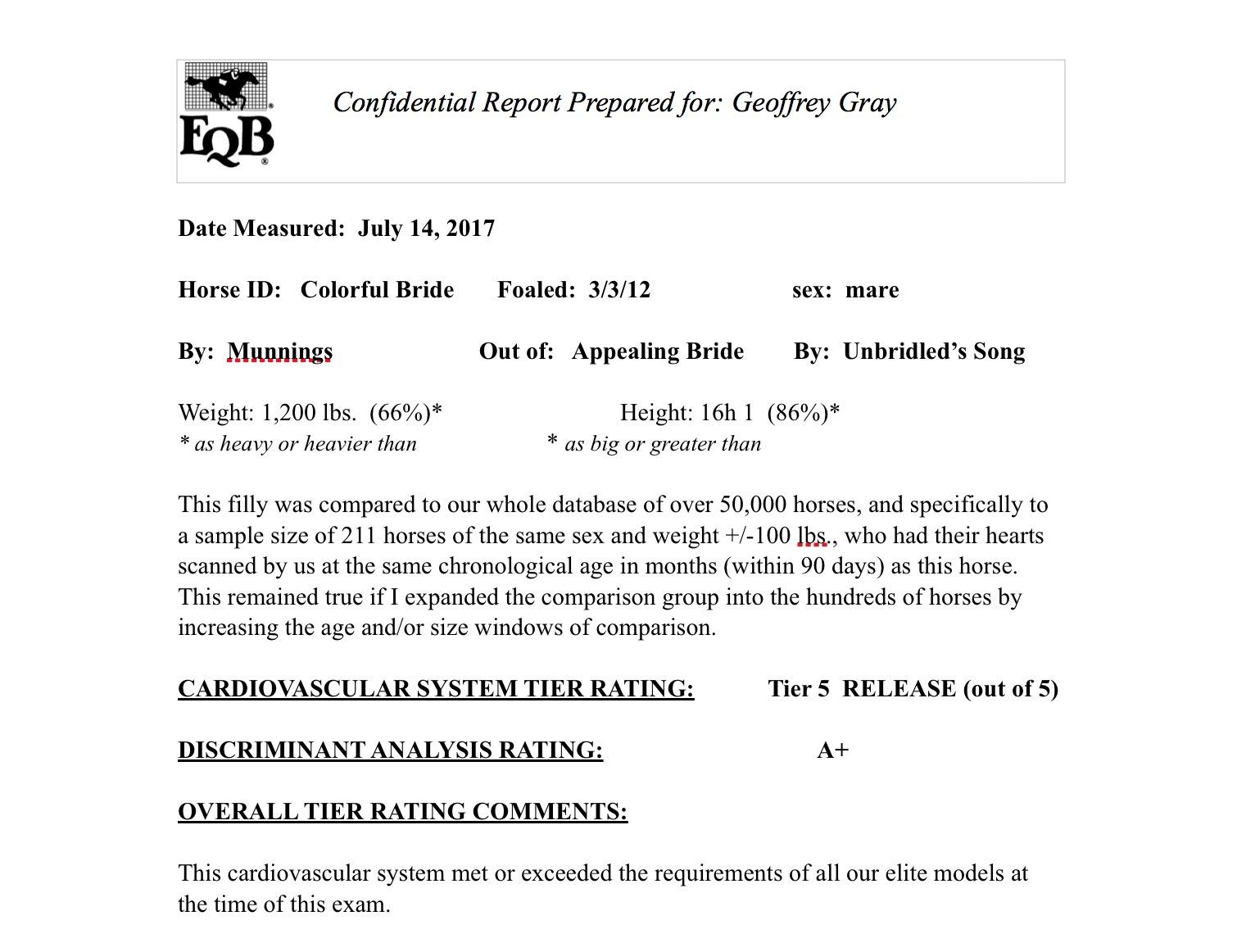 ---